Our Story Begins in the Summer of 2010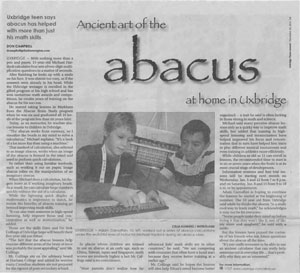 Art of the abacus at home in Uxbridge
Uxbridge teen says abacus has helped with more than just his math skills.
Grand Opening Certificates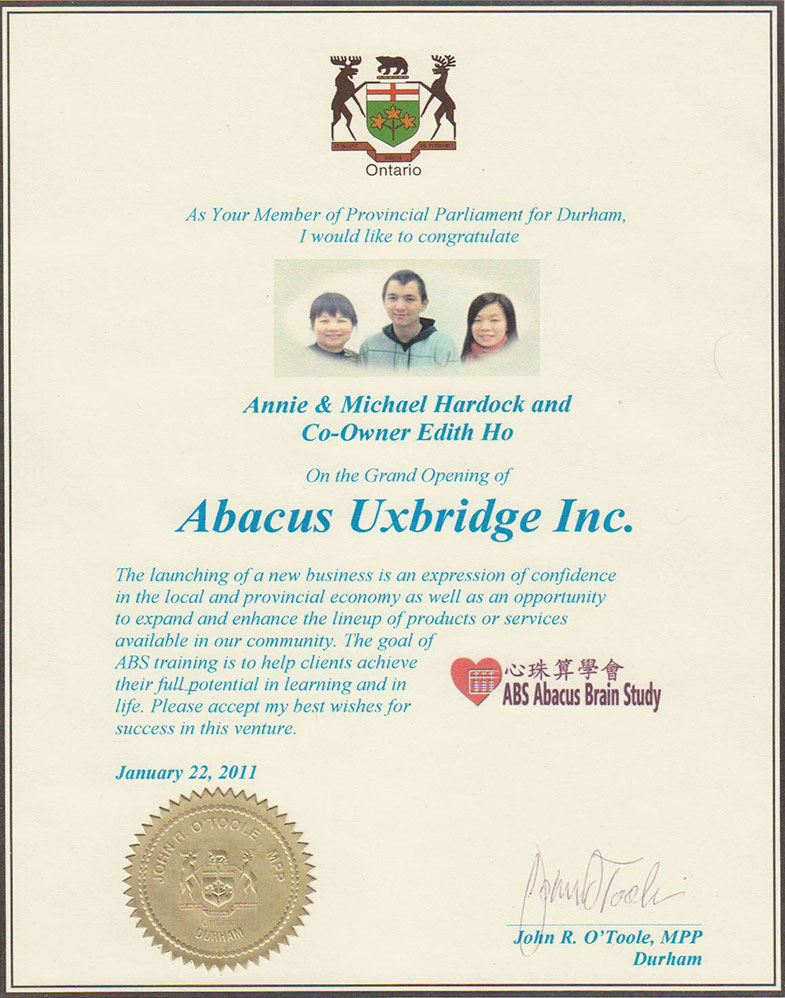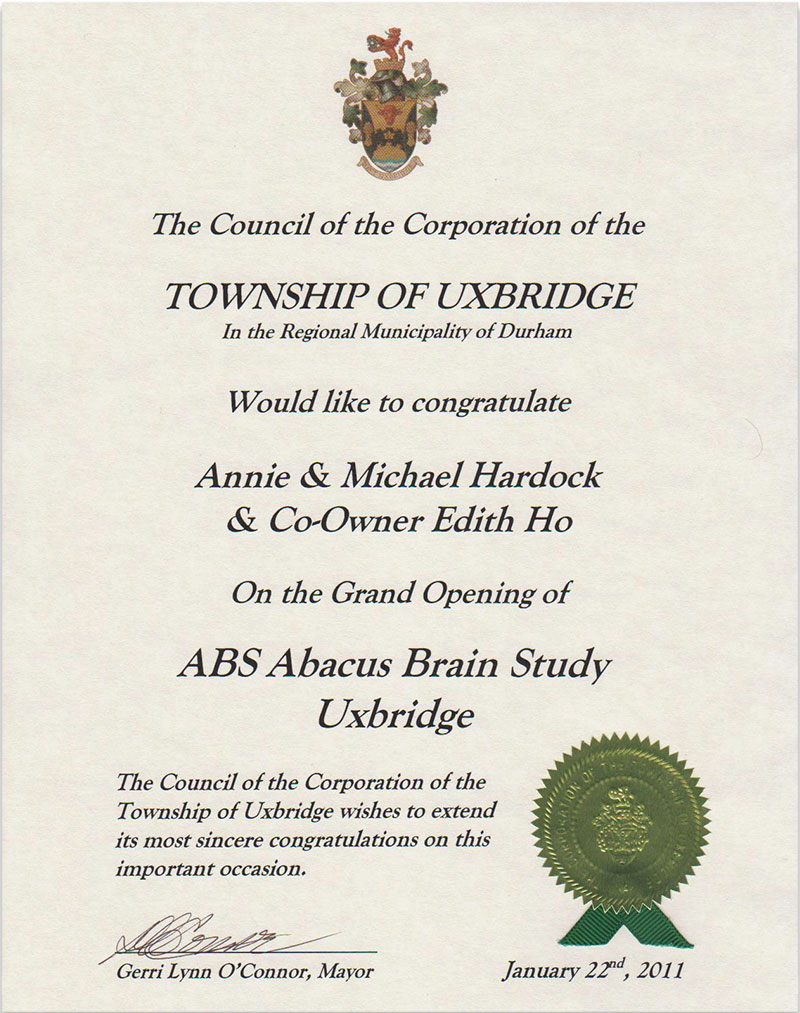 Uxbridge Cosmos Story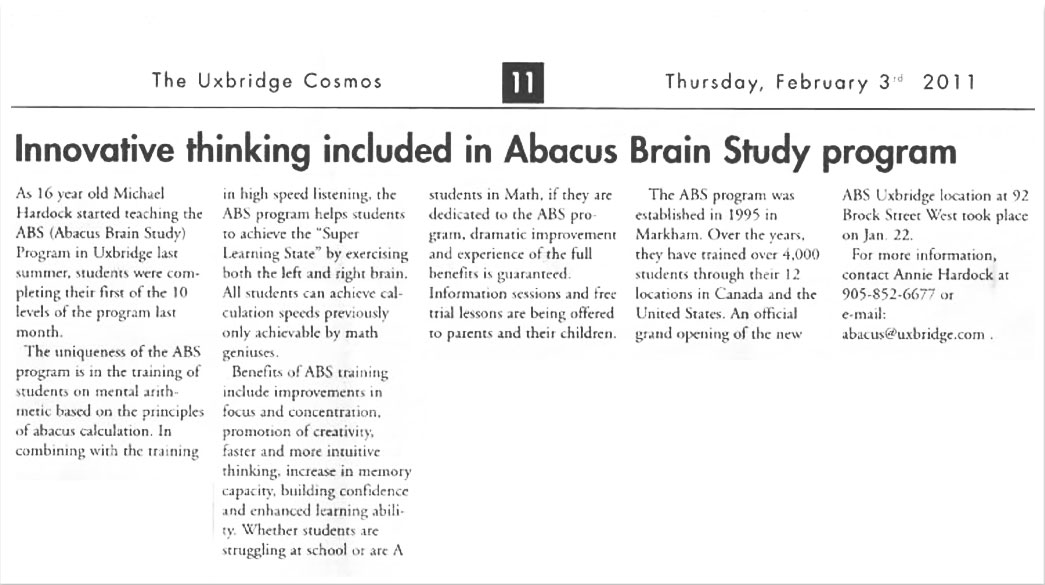 Mental Math Calculations Demonstration
A video of 6-year old students demonstrating mental calculations after receiving one year of ABS training from their teacher Michael Hardock. Former Uxbridge Mayor challenges ABS students.
Abacus Story on CBC TV News
CBC TV News reported on the growing popularity of abacus training in Canada. A few abacus schools took part in the abacus story, including ABS preschoolers, school age and seniors (60+) classes.
Brain Stimulation Program Launched in 2013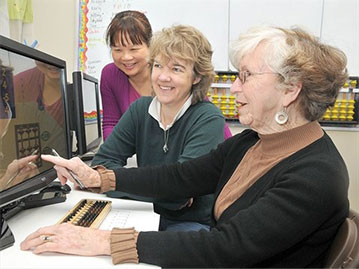 Uxbridge Times Journal article on ABS Abacus seniors' program.
Rogers TV Interview
Talk show host on daytime Rogers TV interviewed Annie Hardock and Jim Fleming on how abacus training has benefitted seniors.
About ABS Abacus Brain Study
The ABS Abacus Brain Study was founded by Mr. Tenny Ho in 1995 in Markham. Over the years, they have trained over 4,000 students through their branches in Canada and the United States.
In the summer of 2010, Michael Hardock began teaching the ABS Abacus program to young children in Uxbridge. He received great recognition from parents who wanted their children to further their ABS Abacus training.
Fairchild TV Abacus for Seniors
Timeline Magazine at Fairchild TV explores various activities that provide benefits in mental health, especially for seniors. Interviews include local Uxbridge seniors, ABS Abacus teachers, and a neurologist. Although the video is in Chinese, most of the interviews are in English.
Uxbridge Abacus Whiz Kids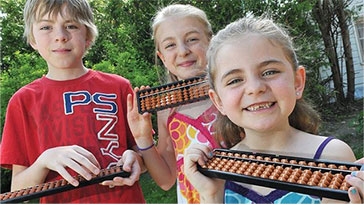 Uxbridge Times Journal article on Uxbridge students excelling with abacus.
Mr. Tenny Ho (founder of ABS Abacus Brain Study) on stage at the PAMA Global competition as the judge